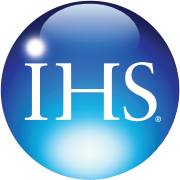 Purvin & Gertz, the leading provider of consulting and strategic advisory services to the petrochemical and downstream oil & gas industry, was acquired by IHS in 2011.
Contact an IHS customer
care representative.
+1 800 IHS-CARE
(+1 800 447-2273)
Hours of Operation
Monday-Friday
8:00 am to 6:00 pm
Now part of the IHS Energy Insight Oil Market Services and Downstream Consulting teams, Purvin & Gertz experts continue to serve a broad range of clients by helping their companies analyze and solve some of their most difficult problems. Coverage includes:
Detailed market analyses at the country, regional and worldwide levels, covering crude oil and refined products supply, demand, trade and pricing
Industry project planning and implementation
Strategic planning and market analysis across any part or the entire value chain
Project feasibility studies
Refinery LP modeling and configuration analyses
Operational benchmarking
Due diligence assistance related to mergers and acquisitions
Project finance support as market consultants and independent engineers
Property asset and business interruption valuations
Services
IHS hosts numerous conferences and forums throughout the year and around the world covering integrated energy markets as well as specialty markets, including LPG and Petrochemical conferences.





IHS also offers training programs designed to educate industry personnel in the crude oil, natural gas, LPG and petrochemical industries. In-house or off-site workshops and seminars can be custom designed for the client's specific needs.

IHS Oil Market Services provide expert forecasts and outlooks to support large capital asset investments and strategic operational decisions and mitigate commodity price risk in the petrochemical, natural gas liquids and downstream oil markets.




A team of more than 200 consultants provides fully-integrated, consistent analyses of the key elements throughout the global oil supply chain, including product demand, refinery production, and trade.




These services enable confident answers to downstream-related questions for a broad range of industry participants, as well as governments, investors and end-users.