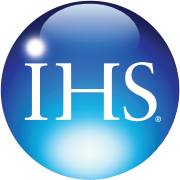 Securing Germany's Global Competitiveness in a New Energy World

Reengineering the Energiewende—supported by shale gas—would maintain Germany's path to a low carbon future while generating 1 million more jobs, €138 billion in additional GDP and €847 more disposable income per person per year by 2040.
A more competitive Energiewende would increase German jobs and economic competitiveness with limited impact to emissions levels.
Auf Deutsch
Germany's prosperity, more than that of any other major industrial nation, depends on its ability to export. But in a highly competitive world, German industry is at increasing disadvantage owing to the growing energy price disadvantage that it faces. Average industrial electricity prices in Germany have risen approximately 60% since 2007, while prices in the United States and in China have increased less than 10%.
Germany is at the crossroads of critical decisions about its future energy policy. The current national energy strategy has become disconnected from its original objective to deliver affordable energy while reducing CO2 emissions. Germany's current energy policy of rapid renewables deployment under the Energiewende has resulted in rapidly increasing energy costs that will make Germany less competitive in the world economy. At the same time, greenhouse gas emissions (GHG) have increased.
The IHS study examines the links among Germany's energy costs, competitiveness and economic performance. The research compares the effects of remaining on the current course of the Energiewende with an alternative, lower-cost power system focused on mature renewables (such as onshore wind and solar) and a greater role for domestically-produced natural gas.
The report presents a path towards a rebalanced approach that could return the Energiewende to its original goal of providing a competitive transition to a low-carbon economy while generating substantial benefits to Germany's gross domestic product (GDP), jobs, income, trade position and government revenues. Redeveloping the current Energiewende would reduce the cumulative cost of the power system by €125 billion from 2014-2040, mostly through a reduction in offshore wind deployment. This would include an increased role for domestic natural gas—which produces half the carbon dioxide (CO2) emissions of coal—to mitigate increases in GHG emissions.
Germany's supply chains and industry clusters are some of the most sophisticated in the world and connect energy-intensive and non-energy-intensive businesses alike. Policy that places Germany's energy-intensive industry at a disadvantage to global peers will have broad implications across the entire domestic industrial landscape and Germany's overall economy.
An energy cost disadvantage impacts on direct and indirect jobs and cascades through the supply chain and the entire economy. Mitigating the disadvantage would trigger benefits not only for energy-intensive companies, but also for adjacent industries and eventually the entire economy.
The economic benefits of a lower-cost power system compared to the Energiewende's current course would include:
Gross Domestic Product: A GDP increase of nearly €28 billion, or 0.9 percent, in 2020, and €85 billion, or 2.5 percent, by 2025. The impact on GDP is even larger in the longer term, reaching €138 billion, or 3.4 percent, by 2040.
Employment: A net overall employment increase of 207,000, or 0.5 percent, in 2020, and 559,000, or 1.3 percent, by 2025. The economy would support nearly 1 million additional jobs by 2040. This overall job creation would more than offset the slower pace of employment growth in the "green" industries.
Disposable Income: Average disposable income increases by €123 per person in 2020 and by €847 per person in 2040 as the economic benefits resulting from moving towards a more competitive Energiewende extend to virtually all the citizens of Germany.
Government Revenues: Nearly €40 billion in additional annual revenues by 2030, rising to €68 billion by 2040 as a result of increases in overall economic activity and royalties from gas production.
Manufacturing Exports: Net exports for the manufacturing sector will rise by €36 billion in 2030 and €63 billion by 2040—a 20 percent increase—as lower energy prices support German manufacturing's competitiveness.
IHS estimates that more than 20 billion cubic meters (Bcm) per year of shale gas production is possible in Germany by 2030, with production peaking at more than 25 Bcm by mid-decade. Germany's resources could support domestic natural gas production through the 2030s that would be equivalent to more than 35 percent of current German gas consumption.
Shale gas development would also be a key contributor to the increased economic benefits identified in the study, accounting for about 77 percent of the increase in GDP in 2020 and nearly 44 percent of the GDP increase in 2040.
The study also examines the role of rebates from the Erneuerbare Energien Gesetz (EEG). The study finds that maintaining the existing EEG rebates for energy-intensive customers is essential to recognizing the economic benefits of a more competitive Energiewende.
If the rebates were phased out, the impact would be immediate and significant. Customers that benefit from the maximum EEG rebates could see electricity prices jump by more than 65 percent in 2014. German GDP would be nearly 5 percent lower by 2020, 1.1 million jobs—half of that in industry—would be lost, and real disposable income for residential customers would decrease by more than €500 per year.
Get Instant Access to A More Competitive Energiewende
To download A More Competitive Energiewende, please complete the following.
required fields*