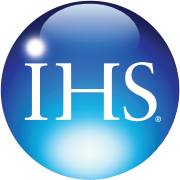 The Value of US Power Diversity
Diversity of United States Power Supply Could be Significantly Reduced in Coming Decades
Diversity in the US power supply—the most cost-effective means of managing the inherent risks in fuel costs and technology performance in generating power—could be dramatically reduced in coming decades. Fuel and technology decisions on new supply that will determine as much as one-third of US power supply will be required in the coming decades.
A combination of factors—chronically depressed wholesale power prices, proposed environmental regulations and a focus on renewables and natural gas over coal, oil, nuclear and hydroelectric power plants—is currently moving the United States toward a significant reduction in power supply diversity.
Incidents such as last winter's polar vortex demonstrate the value of power supply diversity. Greater demand for natural gas and electricity to heat homes and businesses in the US Northeast strained the capability of pipeline systems, which led to localized price spikes. At some points for brief periods, additional natural gas was not available at any price. Oil-fired power generation—although accounting for only 0.35 percent of generation in the Northeast in 2012—provided a critical alternate supplement to the over-strained natural gas supply system during this time. In the Midwest, the increased utilization of coal-fired power plants played a similar role providing a necessary substitute for constrained natural gas-fired power plants during the cold snap.
To illustrate the importance of power supply diversity at the national level, IHS compared a base case—reflecting the generation mix in regional US power systems during the 2010-2012 period—with a reduced diversity case (a generating mix without meaningful contributions from coal and nuclear power and with a smaller contribution from hydroelectric power along with an increased share of renewable power. The remaining three-quarters of generation in the scenario come from natural gas-fired plants).
In this comparison, IHS found that the cost of generating electricity in the reduced diversity case was more than $93 billion higher per year and the potential variability of monthly power bills was 50 percent higher compared to the base case. As a consequence, the study calculates that the typical household's annual disposable income to be around $2,100 less in the reduced diversity scenario, there would be around one million fewer jobs compared to the base case and US gross domestic product (GDP) would be nearly $200 billion less. Additional costs would arise if current trends lead to the retirement and replacement of existing power plants before it was economic to do so.
Get Instant Access to the IHS Special Report on US Power Diversity
required fields*