IHS Chemical Bulletin is a quarterly complimentary publication, which features expert insight and analysis on the key issues shaping the global chemical industry.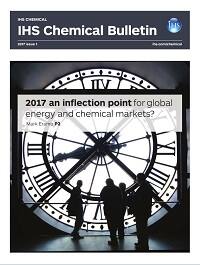 Latest Issue
In this issue, IHS Markit explores some of the key topics expected to impact the chemical and energy markets during 2017. Are we at an inflection point?
Previous Issues
Please complete the following to access this quarter's issue and register to receive future issues.
required fields*