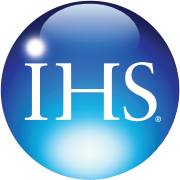 IHS Corporate Sustainability
At IHS, Corporate Sustainability is not a special project.
"Sustainability is a core element of our business model and key to our future performance. We embed Sustainability into every aspect of our culture and it is a core element of the solutions we provide to our customers. As we increasingly integrate Corporate Sustainability into our operations, it is becoming a key enabler of operational efficiency and excellence, a discipline that will help us to drive innovation and drive our long-term success."
IHS CORPORATE SUSTAINABILITY POLICY (PDF, 72kb)
2015 SCORECARD: GOALS AND PRIORITIES (PDF, 68kb)
2014 SCORECARD RESULTS (PDF, 110kb)
To align our sustainability strategy, our materiality matrix is designed to measure environmental, social and economic impacts, as they are pertinent to IHS and its stakeholders. We revise our materiality framework annually, directly based on aspects within relevant categories identified by the Dow Jones Sustainability Index (DJSI). This approach works to consider information obtained through IHS company risk analysis, our customer survey and our colleague engagement survey. Our materiality matrix highlights the top 10 aspects that are most relevant to our business.