IHS Markit Energy Solutions helps customers improve strategy and performance across the energy value chain.
Whether you need to identify the safest drilling location, value an oil asset, or weigh a solar array investment, IHS Markit Energy Solutions has you covered. Our 600+ energy experts and 800+ geoscientists and engineers apply advanced analytics to proprietary data to offer insights into the entire energy value chain – from oil, gas and coal in the ground to renewables to local gas stations and global power grids.
Find IHS Markit Energy Solutions products and solutions featured at ADIPEC:
Don't miss CERAWeek | March 5-9, 2018 | Houston, Texas
Join us for CERAWeek by IHS Markit, the premier annual international gathering of energy industry leaders, experts and policymakers as well as top executives from the technology, financial, and industrial communities. The event is distinctive in the extraordinary depth and breadth of its content and provides a host of opportunities for informal exchange, informed discussion and networking.
View Agenda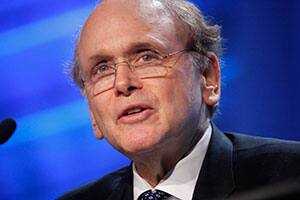 Daniel Yergin, Vice Chairman IHS Markit, CERAWeek Conference Chairman
Request more information on IHS Markit E&P Products
To speak with an IHS Markit representative about your business needs, complete the form below.
required fields*