How well do you understand the convergence of healthcare IT Digital Health and consumer technology?
Information technology applied to healthcare provision has created one of the most dynamic and competitive, markets within medical technology. And the dynamic nature of IT evolution over the last several years is changing the face of healthcare, bringing it to a tipping point for cloud adoption and into the early stages of Artificial Intelligence (AI) driven analytics for diagnosis.
However, there are many elements of technology supporting care delivery that need to fall into place before widespread connected healthcare, connected patients and the meaningful implementation of advanced analytics for diagnosis become a reality.
Download this complimentary whitepaper to get a concise overview of recent research conducted by IHS Markit Technology that relates to both precision medicine and the enabling of a care continuum. Topics such as the cloud, the Internet of Things (IoT), cognitive computing, advanced analytics and digital health are included.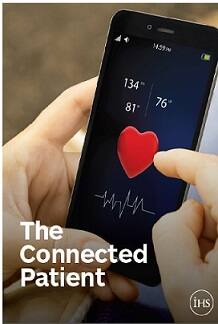 Complimentary Whitepaper: The Connected Patient
Download this whitepaper to understand the healthcare technology market.
required fields*